protocols 1-16
investigation #1 waiting room of the Local Public Office Berlin-Neukölln

AUDIOINSTALLATION 69:24 min.
2 loudspeakers, CD-player, 1 CD
9 rows of 4 chairs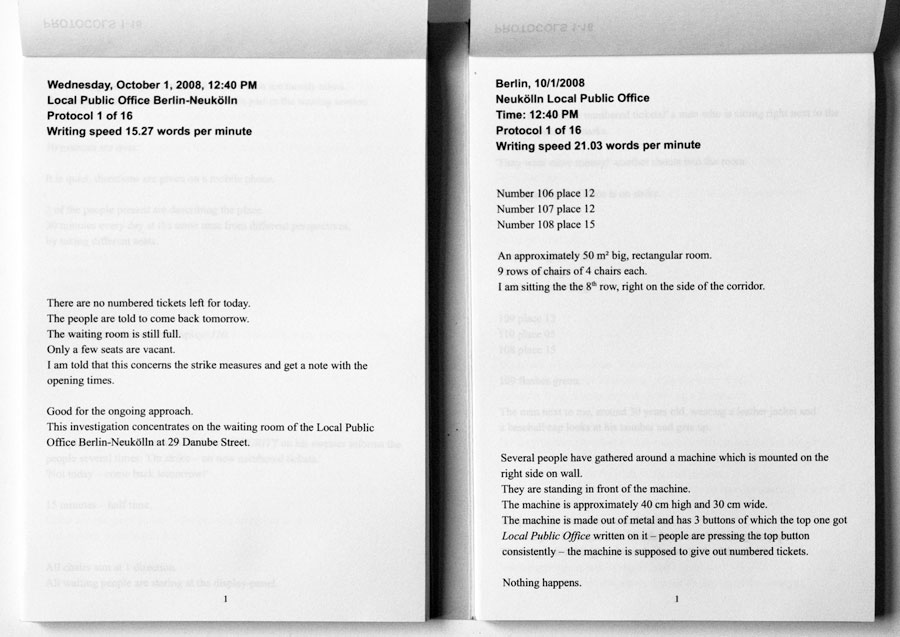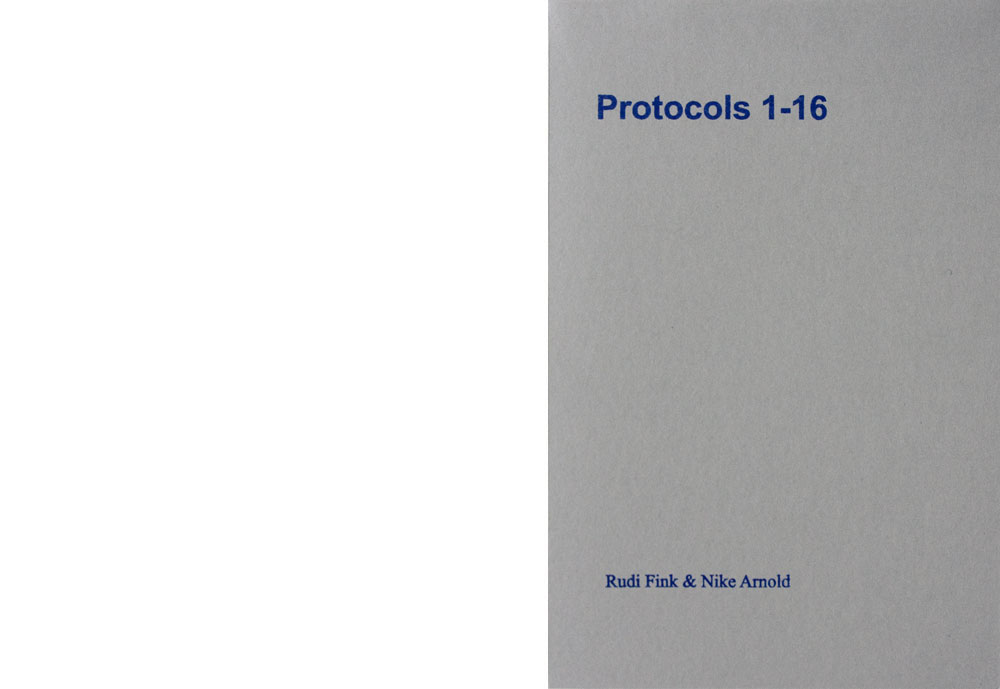 The audio-installation PROTOCOLS 1-16 contains sixteen protocols which date from October 1st to November 7th 2008. These protocols were written by the artists on a daily schedule of thirty minutes during the opening times of the Local Public Office Berlin-Neukölln, Donaustraße 29. They were present at the same time in the waiting room of this institution, but located in different places. The translated protocols are spoken synchronically and allocated to one loud-speaker per perspective / artist.
The quantity of possible selections and designations for the protocol was limited by their writing speed and the timeframe of thirty minutes. The medium of writing acts on the one hand as a moment of impossibility to capture reality completely due to the strong selectivity, incompleteness, excursiveness and disparity of the observers position and on the other hand an accumulation of data emerges, which produces knowledge about this place, thus a form of reality as well, which is available as an archive – in opposition to that: 'for this day no data available'.
The spoken texts are published as book.
Protokolle 1-16, book, 2009, self published, German edition of 20 pieces, 12,5 x 19cm, 144 pages
protocols 1-16, book, 2009, self published, English edition of 20 pieces, 12,5 x 19 cm, 144 pages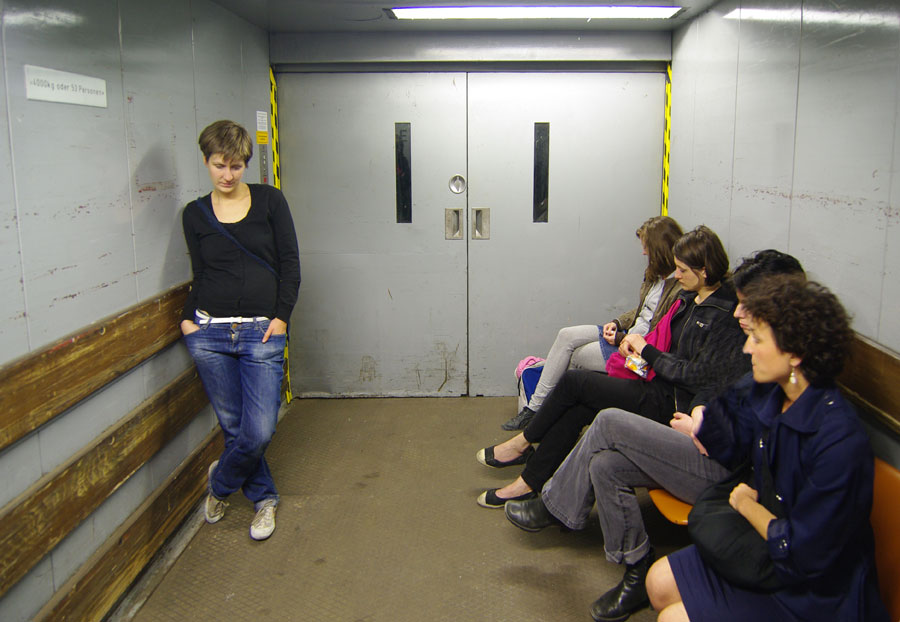 exhibition view in an elevator at tape modern Berlin 2009